Meet the Team: Ruth Porter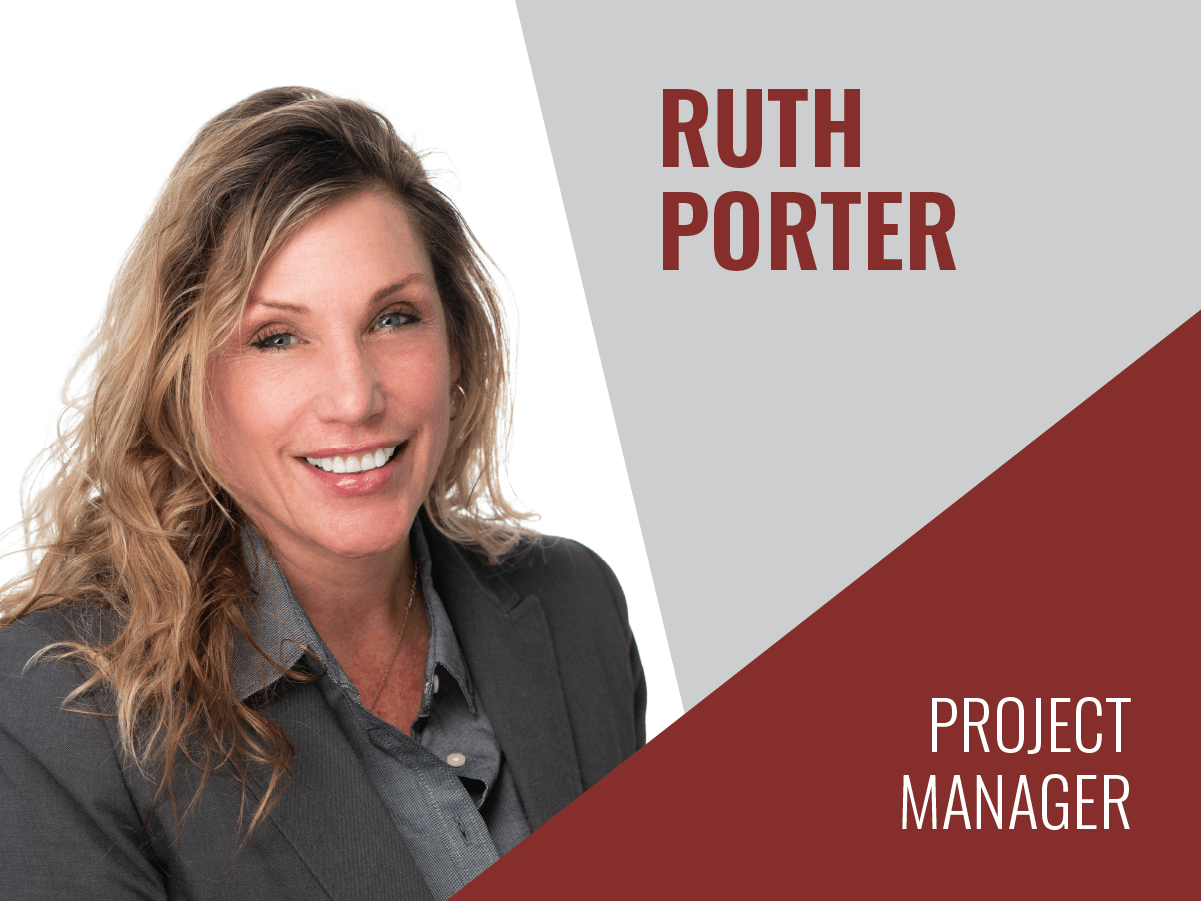 Ruth Porter is a skilled Project Management Professional (PMP), certified by the Project Management Institute in her hometown of Chicago. It is no small thing that CIO Magazine ranked "PMP as the top project management certification in North America." Prior to her certification, Ruth earned a Bachelor of Science degree in Project Management at DePaul University and she has worked in project management ever since. With over 18 years of experience, she may be new to Utah, but she is not new to project management. 
Experience matters. But her hands-on approach to project management makes her a great addition the Eckman Construction team. She calls it the project management triangle. "Schedule, budget, and specifications—working together like the corners that make a triangle—are key." 
Detail-oriented and goal-driven, Ruth is an excellent organizer effectively managing large budgets exceeding $4B. She specializes in design build, warehouse, roadways, and large infrastructure projects, but she also has experience in bridges, hotels, and retail development spaces. One of her current projects include the development of two large Salt Lake County commercial buildings spanning 32 acres. The key to her success? "You have to be on site to keep a project successful," Ruth admits. "An effective project manager supports the superintendent, the boots on the ground, in the field in practical ways. At Eckman, we are fortunate to work with some of the best, long-term, and knowledgeable superintendents in the industry." 
Eckman Construction is a perfect fit. "A place," Ruth adds, "where a project manager can make a real impact on project success. Eckman allows us to influence the day to day operations of our projects, giving us the opportunity to help our clients maneuver around obstacles that can derail projects at larger firms."
When she's not managing projects, Ruth loves to scuba dive and travel with her family. She is proud to be the mother of three beautiful children, and five grandchildren, the "joy of her life." We are thrilled to have Ruth in our corner at Eckman Construction. If you would like to chat about how we can help you with your next project, you can contact Ruth at rp@eckmanconst.com or 801-908-0604.