Meet the Team: Cooper Eckman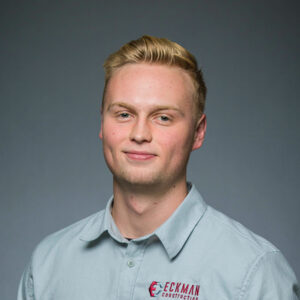 Cooper Eckman, Project Engineer/Marketing
Cooper has grown up working in the construction industry and currently works as a project engineer for our company alongside overseeing marketing direction. He also enjoys engaging with co-workers, subcontractors, and owners in order to complete a project successfully; he believes that construction is not only about the work done, but the relationships built.
Cooper fully understands the key components within the industry and is a trustworthy source for anything construction. Specifically, Cooper has had experience with concrete tilt-ups, masonry buildings, and tenant improvements.
When he isn't working, he enjoys traveling with his wife, spending time in Jackson Hole, and hunting or fly fishing with his dad.