Meet the Team: Amber Tompakov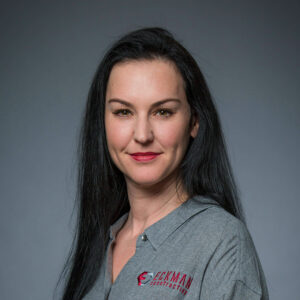 When Amber began her career with Eckman in 2015, she realized very soon how fortunate she was to be surrounded by such wonderful people. As Eckman's Accountant, Amber accurately predicts, records, and controls the costs for projects. Her role is critical for successful bidding and setting proper expectations in the projects they take on. She works side by side with the owners, project managers, and superintendents to ensure every detail is covered.
She is currently pursuing a Master's Degree to continue her education and accomplish an important milestone in her life. The caring people and ongoing support from the Eckman team has been a blessing for her. "If you surround yourself in good company, you can succeed in anything." Amber can attest that her hard work, determination, and perseverance being paired with good people is what has helped her to get where she is today.
Amber is inspired by paying it forward in the community, and her kindness is felt by all who have the pleasure of her company.