The Benefits of Tilt-Up Construction in Utah and Idaho
A Cost Efficient, Speed to Market Solution
It's not unfamiliar. With the events of the pandemic, the term "supply-chain" has emerged as a common household topic. The need in Utah and parts of Idaho for industrial, warehouse, logistics, and flex space are crucial to meet market demands. And cost efficient, speed to market construction methods to competitively deliver these working spaces is more important than ever for owners in the industrial development market in Utah and Idaho.
The record pace and demand for industrial space Utah has experienced in the past two years has eased with reduced supply chain congestion, according to the Third Quarter 2022 NAIOP Industrial Space Demand Forecast. Owners and developers are currently looking to expand their operations into Idaho to serve the surging population and take advantage of a business-friendly environment with minimal regulation for the tilt-construction industrial parks. However, the report forecasts the unusually high demand for new warehouse space experienced because of the pandemic will help keep the utilization rate of industrial space near its historical, long-run average over the next several quarters. At the same time, the report also nods to inflation and increased interest rates as factors which, going forward, are likely to impact the market for industrial space. Utah and Idaho's industrial construction outlook is no different.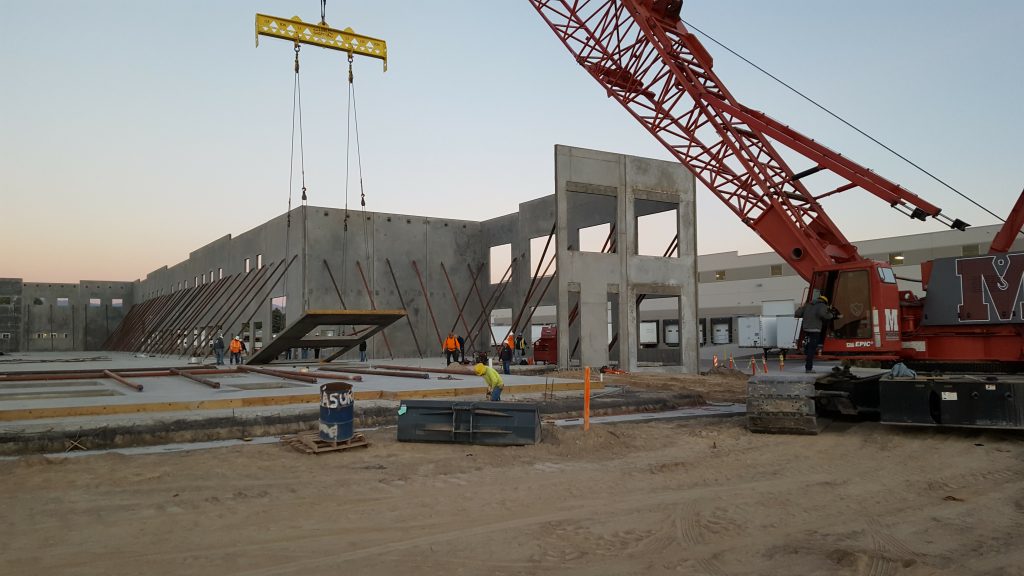 Why should industrial developers in Utah and Idaho consider tilt-up concrete construction as a delivery method?
For industrial developers in Utah and Idaho, these indicators point to the benefits of considering cast-in-place concrete construction alternatives—especially with the significant cost and time savings this approach provides for warehouse, distribution, and flex facilities. Additional advantages to tilt-up construction include less material waste, ease of maintenance, and an environmentally friendly construction process.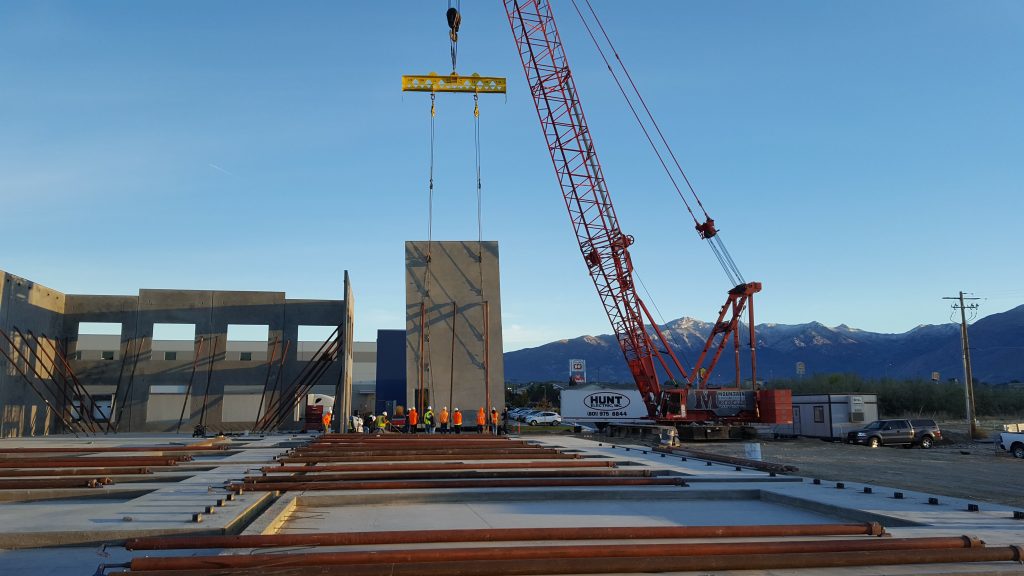 Saving time and costs during construction are vital to be competitive and smart in any market condition. Working closely with Utah industrial park development owners and their objectives, Eckman Construction has significantly boosted cost savings and speed to market realized with tilt-up concrete construction by combining delivery using an approach of working closely with the project owner, architect/engineer design team and construction team—a powerful one-two punch. "Over the 100 years we have been delivering tilt-up concrete construction projects, the positive impact, and savings we've seen by combining tilt-up and a collaborative delivery method for  project owners in the warehouse and flex building market has been rewarding. Saving time and money for our clients gives an advantage for their business venture", said Gary Eckman, CEO.