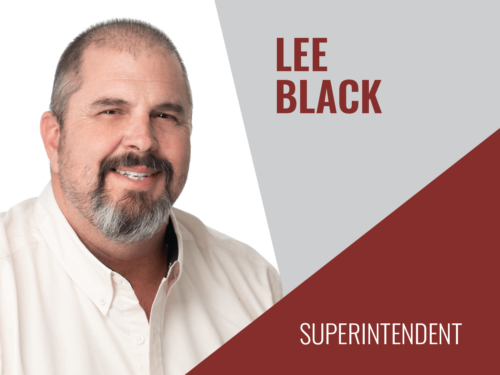 Superintendent Lee Black comes to Eckman Construction with over 25 years of experience. Black started his career as a carpenter and went on to work in about every position in the field. He honed his technical and communication skills in each of those roles, which developed him into the proficient leader he is today. "To be successful as a Superintendent, you have to develop strong math and communication skills. And communication isn't only providing clear direction, you have to listen too," states Lee.
Lee decided to make the move to Eckman because of their stellar reputation. "They deliver a great product – buildings are constructed well," he said, then added, "And they have a lot of guys who have worked for the firm for 30-plus years. That says a lot about a company."
In his role at Eckman, Black will do what he enjoys most – deliver projects from groundbreaking to tenant occupancy while ensuring that each one meets or exceeds schedule and budget. His primary specialty is tilt-up concrete with a focus on education projects. When asked how the industry has changed since he started, Lee replied, "The industry has transitioned from people power to equipment power. Years ago, you'd only set 100 yards of concrete in a day, whereas today, it's more like 800 yards. Now, you can look back on a day's work and see how much you accomplished, and it's rewarding."
When Lee isn't working, he enjoys spending time with his family. The family lives on a small ranch where they raise hogs. When not on the ranch, they are busy traveling the western US to hockey and cheer competitions where his three children compete. "My kids are all involved in 4H, and working on the farm is teaches them about hard work and how rewarding it is when they work hard for something and are successful at it," says Black. His value of hard work is one of many reasons why Lee is such a valuable Eckman team member.