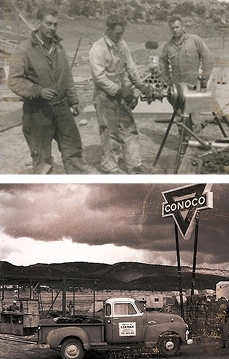 Building an Eckman Legacy – 100 YEARS Strong
Construction has been in the Eckman family for close to 100 years. Edward Eckman started as a general contractor in the 1920s. In 1938, Edward's son Harvey founded Harvey W. Eckman Construction. The company built service stations for all the major oil companies in most Western states. Harvey's philosophy was placing the client's needs first and providing the highest level of integrity.
Harvey passed his love of construction and his philosophy on to his son, Gary L. Eckman. Gary grew up going to job sites and started working in the field at a young age. By the age of 25, he worked as a superintendent for Harvey W. Eckman Construction.
Eventually, Gary acquired the company from Harvey and started what we know today as Eckman Construction. Gary remains the CEO/ Owner of the company.