Meet the Team: Eric Eckman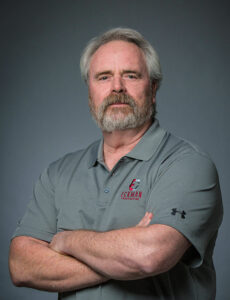 Eric believes the people of Eckman are their most valuable asset, and without them, Eckman is just another contractor. Eric is responsible for leading Eckman Construction and ensuring that an exceptional experience is had by all customers large and small. Eric began working in the family business at the young age of 14, where he immersed himself in the business and learned everything he could.
Throughout his many years at Eckman, he has experienced and seen countless projects progress from concept to completion and has memories to share from each. Eric is a proven leader with a deep understanding of what it takes to successfully operate a self-performing construction company. "There is an internal satisfaction that comes from putting all of the pieces together and watching a building come to life."
All season long, Eric travels to his home away from home tucked away in the Wyoming woods. Nested in a grove of natural aspen and spruce trees it is the most serene and beautiful place to be and spend time. The terrain is great for winter snowmobiling and summer floats on the river.