Meet the Team: Brian Van Gorp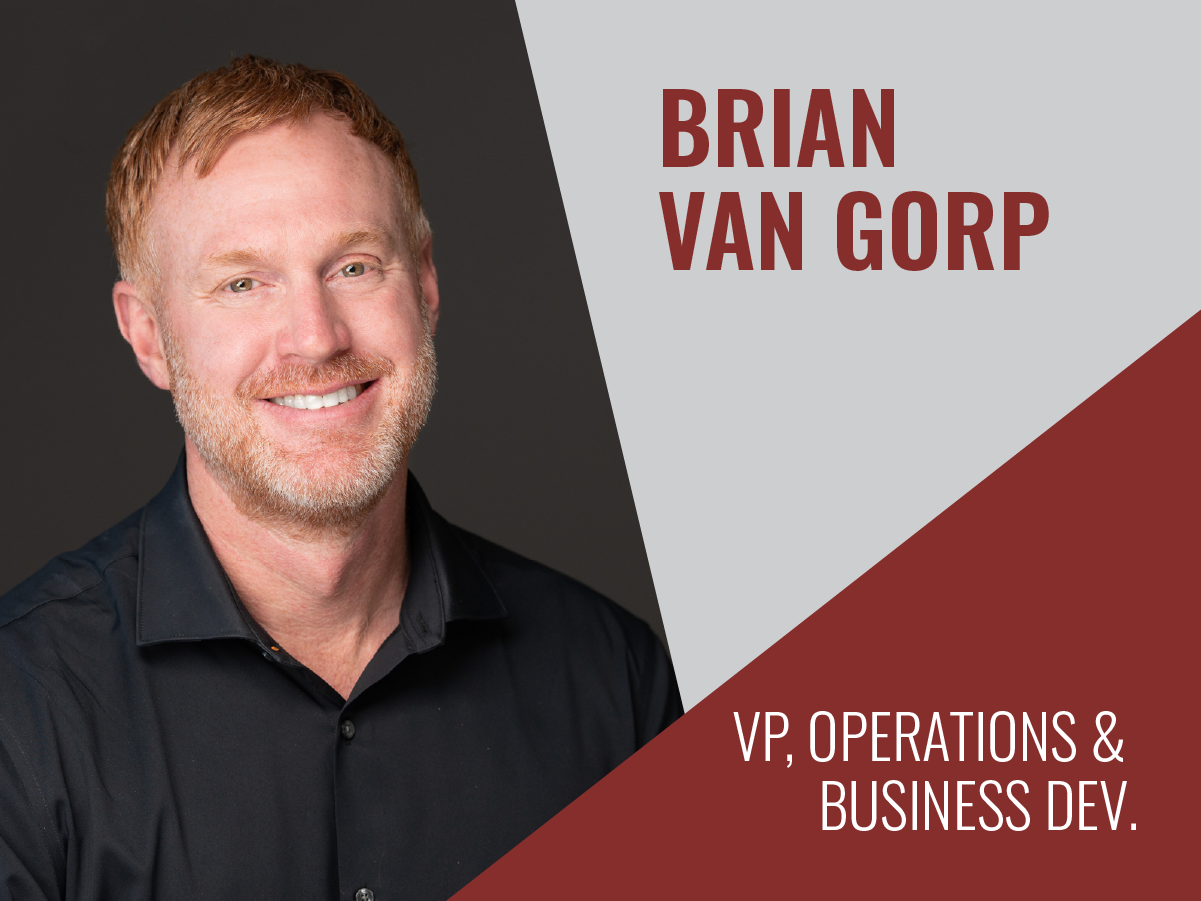 Eckman's VP of Operations & Business Development, Brian Van Gorp, is a proven leader with over 15 years of experience in construction management. Brian's approach to leadership, including project staffing, field operations, scheduling, and safety, is an exceptional asset to the operations at Eckman. And it appears the feeling is mutual. 
"Eckman is full of great people," Brian shared. "They are honest, hard-working professionals who care about what they do. Some of our employees have been with Eckman for decades, and it's exciting to work at their side. Even after many years in this industry, I'm always learning something new from them, states Brian."
Since 2007, Brian has managed dozens of projects—from concept to completion—and has learned lessons from each one. He has managed the construction of all-inclusive resorts, high-rise buildings in major cities, multi-family residences, commercial buildings, municipal structures, retail spaces, educational facilities, and medical offices and laboratories; his resume and certifications go on and on. But Brian knows it is successful people who deliver successful projects. 
He admits, "I love creating genuine relationships with clients. I enjoy understanding my clients' problems and finding solutions. Every project has a problem that needs to be solved, and I'm in the problem-solving business." 
On Servant Leadership
Leadership seems to come naturally to Brian, but it wasn't always that way. At the age of 18, he enlisted in the military and quickly found himself thrown into situations where he had to be a leader for the first time. Brian admits, "I really didn't know how to lead at that young age." One day, he asked his father for advice—and Brian will never forget what he said. "Dad told me, 'never ask someone to do something you are unwilling to do yourself.' That philosophy has always stuck with me. I believe in servant leadership. I believe in rolling up your sleeves. You can't hide behind a desk and expect people to respect you because of a title. People are more likely to respect you when you work beside them and help them solve their challenges."
Brian is principled and passionate about making sure his team at Eckman feels valued. Brian believes in always treating people fairly—not just when it's convenient. He also believes:
If you put in the time and effort, you will find a way to overcome any challenge.

 

Don't be afraid to ask for help when you need it. You are not alone on an island.

 

Care about what you do every day, and good results will come naturally.
Brian is lucky enough to be married to his best friend, "the most beautiful and loving wife a person could have." They spend their weekends climbing, canyoneering, camping, and having fun with friends. His passion for adventure and willingness to address challenges head-on are just a few reasons why Brian is so valued by Eckman and our clients.